Experience kiln fired glass
An exciting range of glass art.
Enjoy the tactile beauty of kiln fired and stained glass - commissions welcome.
About Chadwick Art
I specialise in handmade glassproducts made in my studio in Berkshire:
Kiln fired glass dishes, bowls and plates, tea light holders, glass framed mirrors, framed glass pictures, glass jewellery, tiles, coasters, splashbacks, really arty display pieces and garden sculpture/decorative items
Stained glass windows - modern or traditional - custom designed for you
Solid silver jewellery often combining custom made glass
Great for your home and great for gifts. Something for everyone and every budget
Commissions welcome
30 years of experience
Making stained glass and fused glass artwork
Shows
Unique glass artwork shown in several local venues
Unique
All artwork is unique, one of a kind and created with a passion for glass
Commissions
I cancreate items to meet your needs, using your designs or working together to create something you will treasure
Just a few examples - see the Gallery pagefor more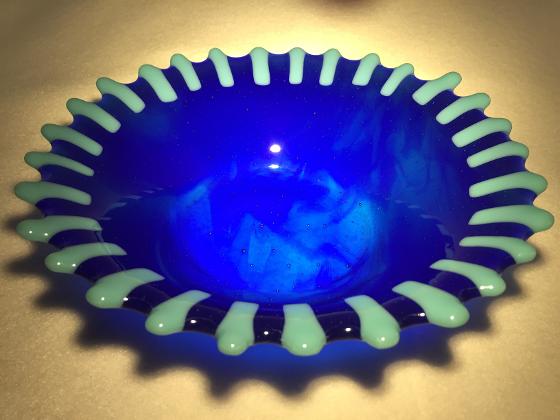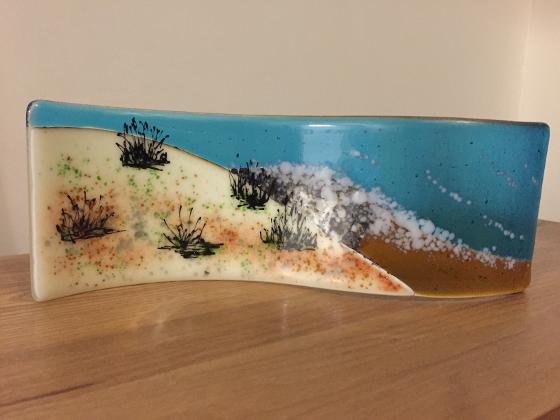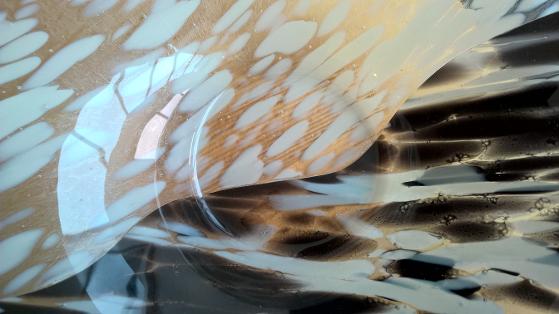 Where you can find me :
Watch this space for updates - next events are.....
Cookham & Maidenhead Arts Trail - September 2021 - www.camat.org.uk
Wokingham Arts Trail September 2021 - www.wokinghamartstrail.co.uk
Red Kite Hurley - 29-31May 2021
Henley Arts Trail, Charvil - June 2021
Bucks Arts Week, Kingsey - July 2021
Recent events/venues:
Dancing Teapot Art Gallery, Marlow
Art Jam Studio, Caversham (mosaic only)
Maidenhead Pop Up Shop
Art for Arts Sake Twyford
Henley Studios, Duke Street, Henley
Twyford Studios Christmas Fair
The Art House, Wokingham
Memories 4 U, Henley
Bucks Open studios
Henley Art Trail
Egham Royal Fair
Cookham & Maidenhead Arts Trail
Desborough School Fair
Norden Farm, Altwood Road, Maidenhead
Piggott School Christmas Fair
Shaw House, Newbury
Marlow CraftMarket
Wokingham Arts Trail
Berkhampsted Gallery
West Berks Open Studios
Red Kite Artists - Goring, Hurley and more
Want to see more?
The pictures here are just a small sample of my work as every piece is unique. Please contact me if you would like to view more or have a specific item, colour or size in mind. I have lots of other designs. Commissions are welcome.
Don't you just love the infinite beauty of glass!
As featured in ARTSTYLE Magazine
What my customers say
"So excited by Jill's work I just had to send some of her wall art to my sister in Australia."
"Proudly displayed in the school display cabinet and really eye catching" -
Commission for Reading Blue Coat School "LAMDA Trophy for Excellence"
"It made such an unusual gift and my brother and his wife loved it"